ADDITIONAL 2018 BREWERS ANNOUNCED SOON!  
3rd Street Brewhouse
Cold Spring, MN
3rd Street Brewing features the natural and creative assets of Cold Spring, MN and attracts adventurous visitors from far and wide to our area. We are part of the future, whilst remembering our heritage. Our new brewery is one of the most capable and modern facilities in existence and has the technological potential of brewing the widest range of the ever-expanding craft brewing style listings, alongside traditional renditions. The potential for expanding our footprint is enormous and we are open to experiment, yet yield the consistency that others will envy.
August Schell Brewery
New Ulm, MN
Schell's has been passed down through six generations. Brewmasters remain dedicated to German tradition, most training in the Fatherland. As of 2013, Schell's has crafted over 100 different varieties of German-inspired brews. They will keep making German Craft Beer until people stop enjoying beer. Which clearly won't be happening.
Canal Park Brewing
Duluth, MN
At Canal Park Brewery, we are inspired by the unruly spirit that occupies the North and South shore of Lake Superior. We brew beer and serve food to satisfy the adventurers who buzz up and down the fresh coast. Our goal is to build brew culture in our hometown of Duluth, MN and create curiosity in craft beer styles by brewing consistently epic batches.
Castle Danger Brewery
Two Harbors, MN
Castle Danger beers are all designed with a flavor profile in mind. We may start with a base style, but expand upon it to create something unique. There are hundreds of great beers that are true-to-style available in the beer market. We prefer to use traditional brewing practices to produce unique, flavorful beers. In our minds, this is the only way to approach brewing.
Lift Bridge Brewing
Stillwater, MN
Lift Bridge Brewing Company is a Minnesota-based craft brewery located in Stillwater, Minnesota. It is Minnesota's 7th largest Craft brewery, well known for its flagship beers Farm Girl Saison® and Hop Dish® IPA. Lift Bridge currently distributes in Minnesota, Wisconsin and North Dakota. In 2017 the brewery produced 19,000 barrels. 
Mankato Brewery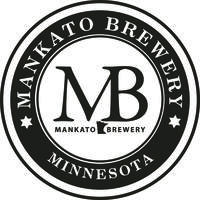 Mankato, MN
Mankato Brewery started producing beers in 2012, and is proud to revive the brewing tradition in the Key City. Mankato Brewery is the first production brewery in the community since 1967. Focused on creating authentic beers that reflect the heritage of the region and its people, the crew at Mankato Brewery invites you to try our beer and to Experience Local Flavor.
New Glarus
New Glarus, WI
The brewery is run by an enthusiastic couple, Daniel & Deb Carey, who have successfully combined business management and brewing professionalism. Our philosophy is based on individuality, cooperation and the employment of 100% natural ingredients to produce world-class, handcrafted beers for our friends in Wisconsin. Cheers!
Sand Creek Brewing Co.
Black River Falls, WI
It's no secret why our brewmaster has taken home the gold three times at the World Beer Cup. When you open one of our Sand Creek ales, you'll understand the painstaking care we put into each brew, into each batch, into each bottle, and into each draft. It's a quality you'll see in the color when you hold your glass up to the light and breathe in the aroma of the finest hops and malted grain.
Sprecher Brewery
Milwaukee, WI
Sprecher Brewing Co. was founded in 1985 by RANDAL SPRECHER, formerly a brewing supervisor at Pabst Brewing Company, Milwaukee, Wisconsin. From 1985 to 1994, the brewery was located at 730 W. Oregon Street in Milwaukee's Walker's Point area. 
Quite a difference when you consider a barrel is equivalent to 31 gallons. In that respect, the smaller Micro-Breweries such as Sprecher can focus more on its specialty "Craft Beers" with an eye on the highest quality and tradition of European style brewing.
At the Sprecher Brewing Co. we are proud to participate in Milwaukee's great brewing tradition and we're grateful for the opportunity to present our best to you.
White Winter Winery
Iron River, WI
White Winter Winery has been creating hand crafted meads for over twenty years here in Iron River. Bayfield County, Wisconsin is famous for its fruits that thrive on the unique climate created by Lake Superior. We even have an Apple Festival to celebrate the end of our growing season.  Locally grown blueberries, cherries, strawberries, blackberries, pears and, of course, many varieties of apples are what make our meads so special. White Winter Winery prides itself on not only crafting meads that have been winning awards year after year, we are pleased to help the local economy here.
Blake's Hard Cider
Armada, MI
WE ARE NOT JUST A ONE-TRICK PONY LIKE SOME OTHER CIDER BRANDS
Our mission is to continue pushing the boundaries of Hard Cider, using only the best ingredients.
Alaskan Brewing
Juneau, AK
Alaska has a rich history of brewing. From the explorers of the 1700s through the Gold Rush, many a thirsty Alaskan has been able to enjoy locally made beers.
In 1986, 28-year-olds Marcy and Geoff Larson reignited that tradition when they opened the Alaskan Brewing Company, the 67th independent brewery in the country and the first brewery in Juneau since Prohibition. Alaskan beers reflect many of the same characteristics of beers that were brewed here during the gold rush era. From the historically based Alaskan Amber recipe to alder-smoked malts and Sitka spruce tips, Alaskan beers reflect Juneau's local brewing history and innovation.
Bent Paddle
Duluth, MN
Bent Paddle Brewing Co.® is a 30-barrel production craft brewery and taproom located in the beautiful Great Lakes port town of Duluth, Minnesota. The brewers of Bent Paddle Brewing Co.® use the amazing water of Lake Superior to brew the freshest and most dependable craft beer possible. Lake Superior is 10% of the worlds fresh water and 100% of our beer is made with that water. It is incredibly soft and mimics the water of Pilsen, Czech Republic, the birthplace of Pilseners. Our flagship beers, as well as specialty seasonal offerings, are available in varied keg sizes as well as 12 oz. cans at bars, liquor stores, restaurants and event facilities throughout Minnesota and beyond, as well as by the glass or 64oz. growler to go in our on-site taproom.
Capital Brewing
Madison, WI
Capital Brewery brewed their first batch of beer, a pilsner, in the spring of 1986 and was founded to brew traditional German style lager beer in America. It has branched out to include American style ales, barrel aged beers, and several distinct IPA's.
Capital is committed to sustainability and installed solar electric panels in April of 2014. Spent grain is provided to feed cattle raised by an area farmer. The Capital Brewery Bike Club was formed in 2009 and now over 100 riders meet regularly at the Brewery every Tuesday and Thursday when the weather is pleasant.
Lake Superior Brewing Co.
Duluth, MN
Oldest Microbrewery in Minnesota, Lake Superior Brewing Co. is the most award winning craft beer producer in the region. Stop in for a pint or growler - ask for us in your liquor store or favorite bar! 
We are widely distributed across Minnesota & Wisconsin. Contact us if you can't find us on tap or shelf- we are here to help you "take home the lake".
Special Ale, Kayak Kölsch, Sir Duluth Oatmeal Stout and DeepWater Black IPA as well as our seasonals!
O'so Brewing
Plover, WI
We started in 2007 and have been growing ever since. We dedicate our livelihoods to creating wild and delicious beers that Wisconsin has never seen. Almost everything we use in our beers, from the malt to the hops, is Wisconsin-grown, and we're O'so proud of it.
South Shore Brewery
Ashland, WI
Whether you're 21 or 62, you want a great beer and because we make the better beer, our friends come in all ages, shapes, and cultures. ​So gather your friends, have a few South Shore brews and relax. We're the right choice every time.
We've all been there, you find a new brewery with the variety of beer you're totally diggin' these days. The packaging is cool, the price is right. But that beer is a bust and you're bummed out. No worries! With our South Shore beer in hand, you're the friend who brings your buddies back to better beer.
​You're welcome.
Thirsty Pagan Brewing
Superior, WI
In May of 2006 Susan and Steve Knauss purchased the existing Twin Ports Brewing Co. This simple sentence gives insight to the simple approach that these two took in producing a wonderful company, Thirsty Pagan Brewing. Building on a firm foundation of pizza and beer, our two entrepreneurs quickly took a down and out location to a thriving destination. "We recognize our potential in focusing on just two things, pizza and beer. Do those two things correctly, and the world will come to us," says Steve Knauss; and obviously, they have.
Hinterland Brewery
Green Bay, WI
What's a Hinterland? Well, to Wiki and the educated world "Hinterland" means: the land beyond the known port city, the unexplored rural country or a person's vast knowledge that is unlimited by parochialism and short sightedness.
To us it means: Stop wasting your life drinking the same corporately-diluted beer and challenge your palate to a brew that has a rich heritage, a bold passion and a story that will make you way more exciting to others. The same philosophy lives in our kitchen where we push ourselves to experiment with interesting combinations of perfectly paired flavors– each one designed to inspire our guests.
Earth Rider
Superior, WI
CRAFTED FROM LAKE SUPERIOR WATER & THE FINEST INGREDIENTS
Earth Rider beers are crafted by decorated brewers with cold, clear Lake Superior water and premium, hand-selected ingredients. We brew at the head of the Great Lakes on the Duluth-Superior Harbor for the Twin Ports and South & North Shores of Lake Superior.
Toppling Goliath Brewery
Decorah, IA
Toppling Goliath Brewing Company started in May of 2009 with Clark and Barb Lewey after months of dangerous experimental home brewing projects that claimed the Lewey's garage.  As the recipes gained favor with family and friends, they decided to build a small nano-brewery "on the hill" in Decorah, Iowa.
Brewing 3 times a day, for almost 2 years on a ½-barrel nano-system, led to a demand that could not be kept up with.  When a 10-barrel system lost its home in Washington State, it relocated to NE Iowa and became the workhorse of our brewery.  Soon, it too was incapable of keeping up with local demand.
Today, brewing on a new high-quality, 4-vessel, 30-barrel system; and packaging on a new state of the art filling line, the demand still outpaces supply, but not our eagerness!  Our brews are distributed throughout NE and central Iowa, and SW Wisconsin.
A pleasantly quenching California Common lager, refreshingly clean hop forward ales, bold double IPA's, barrel and wood aged beers and attention-getting imperial stouts have become the foundation of our quest to make big beers In small batches.