Check back often to see the 2019 lineup! Our list below shows our 2018 lineup to give you an idea of the goodies we'll be pouring!
3rd Street Brewhouse
Cold Spring, MN
3rd Street Brewing features the natural and creative assets of Cold Spring, MN and attracts adventurous visitors from far and wide to our area. We are part of the future, whilst remembering our heritage. Our new brewery is one of the most capable and modern facilities in existence and has the technological potential of brewing the widest range of the ever-expanding craft brewing style listings, alongside traditional renditions. The potential for expanding our footprint is enormous and we are open to experiment, yet yield the consistency that others will envy.
---
August Schell Brewery
New Ulm, MN
Schell's has been passed down through six generations. Brewmasters remain dedicated to German tradition, most training in the Fatherland. As of 2013, Schell's has crafted over 100 different varieties of German-inspired brews. They will keep making German Craft Beer until people stop enjoying beer. Which clearly won't be happening.
---
Bent Paddle
Duluth, MN
Bent Paddle Brewing Co.® is a 30-barrel production craft brewery and taproom located in the beautiful Great Lakes port town of Duluth, Minnesota. The brewers of Bent Paddle Brewing Co.® use the amazing water of Lake Superior to brew the freshest and most dependable craft beer possible. Lake Superior is 10% of the worlds fresh water and 100% of our beer is made with that water. It is incredibly soft and mimics the water of Pilsen, Czech Republic, the birthplace of Pilseners. Our flagship beers, as well as specialty seasonal offerings, are available in varied keg sizes as well as 12 oz. cans at bars, liquor stores, restaurants and event facilities throughout Minnesota and beyond, as well as by the glass or 64oz. growler to go in our on-site taproom.
---
Canal Park Brewing
Duluth, MN
At Canal Park Brewery, we are inspired by the unruly spirit that occupies the North and South shore of Lake Superior. We brew beer and serve food to satisfy the adventurers who buzz up and down the fresh coast. Our goal is to build brew culture in our hometown of Duluth, MN and create curiosity in craft beer styles by brewing consistently epic batches.
---
Capital Brewing
Madison, WI
Capital Brewery brewed their first batch of beer, a pilsner, in the spring of 1986 and was founded to brew traditional German style lager beer in America. It has branched out to include American style ales, barrel aged beers, and several distinct IPA's.
Capital is committed to sustainability and installed solar electric panels in April of 2014. Spent grain is provided to feed cattle raised by an area farmer. The Capital Brewery Bike Club was formed in 2009 and now over 100 riders meet regularly at the Brewery every Tuesday and Thursday when the weather is pleasant.
---
Castle Danger Brewery
Two Harbors, MN
Castle Danger beers are all designed with a flavor profile in mind. We may start with a base style, but expand upon it to create something unique. There are hundreds of great beers that are true-to-style available in the beer market. We prefer to use traditional brewing practices to produce unique, flavorful beers. In our minds, this is the only way to approach brewing.
---
Indeed Brewing Company
Minneapolis, MN
Nestled alongside the train tracks in the heart of the Northeast Minneapolis Arts District, Indeed is a full-scale production brewery led by Head Brewer Josh Bischoff, with an artfully eclectic line-up of distinctive flagship beers, well-loved seasonal releases, and adventurous specialty brews. Its diverse offerings are anchored by its flagship Day Tripper Pale Ale, and rounded out by the "brewer's choice" Derailed Series of experimental brews, and the Wooden Soul series of wild, sour, and barrel-aged beer.
---
Karben4 Brewing
Madison, WI
Karben4 commenced operations and opened for business as a startup brewpub on the eastside of Madison in December 2012. Initially our beer was only available on draft out of our taproom as we worked to bring our flagship beers online and introduce ourselves to the community.
Our vision has always involved becoming a full scale production brewery but we felt that it was necessary to start small and assume organic growth producing all of the beer ourselves, out of our own facility, in an effort to bring consumers an authentic and original product.
---
Lake Superior Brewing Co.
Duluth, MN
Oldest Microbrewery in Minnesota, Lake Superior Brewing Co. is the most award winning craft beer producer in the region. Stop in for a pint or growler - ask for us in your liquor store or favorite bar! We are widely distributed across Minnesota & Wisconsin. Contact us if you can't find us on tap or shelf- we are here to help you "take home the lake".
Special Ale, Kayak Kölsch, Sir Duluth Oatmeal Stout and DeepWater Black IPA as well as our seasonals!
---
New Glarus
New Glarus, WI
The brewery is run by an enthusiastic couple, Daniel & Deb Carey, who have successfully combined business management and brewing professionalism. Our philosophy is based on individuality, cooperation and the employment of 100% natural ingredients to produce world-class, handcrafted beers for our friends in Wisconsin. Cheers!
---
O'so Brewing
Plover, WI
We started in 2007 and have been growing ever since. We dedicate our livelihoods to creating wild and delicious beers that Wisconsin has never seen. Almost everything we use in our beers, from the malt to the hops, is Wisconsin-grown, and we're O'so proud of it.
---
South Shore Brewery
Ashland, WI
Whether you're 21 or 62, you want a great beer and because we make the better beer, our friends come in all ages, shapes, and cultures. ​So gather your friends, have a few South Shore brews and relax. We're the right choice every time.
We've all been there, you find a new brewery with the variety of beer you're totally diggin' these days. The packaging is cool, the price is right. But that beer is a bust and you're bummed out. No worries! With our South Shore beer in hand, you're the friend who brings your buddies back to better beer.
​You're welcome.
---
Surly Brewing Co.
Minneapolis, MN
The beer is what matters most, above everything else. Our philosophy? Make great beer. Have fun. Give a Damn about your community. Be independent. Don't be a dick. Really, our philosophy is better poured than spoken or written. So, go find Surly beer and get all philosophical.
Surly's Story: Omar, an obsessed homebrewer is looking through a homebrew catalog, sees a three-barrel brewing system and decides he wants to be in the business of beer. He proposes the idea of converting the family abrasives business to the owners (his parents), Nick and Dorit Ansari, and his wife Becca, and they all say 'GO FOR IT!' Omar starts learning about the brewery business, forms the plan, and hires accomplished local brewer, Todd Haug, to join him in converting an abrasives factory into a brewery.
---
White Winter Winery
Iron River, WI
White Winter Winery has been creating hand crafted meads for over twenty years here in Iron River. Bayfield County, Wisconsin is famous for its fruits that thrive on the unique climate created by Lake Superior. We even have an Apple Festival to celebrate the end of our growing season.  Locally grown blueberries, cherries, strawberries, blackberries, pears and, of course, many varieties of apples are what make our meads so special. White Winter Winery prides itself on not only crafting meads that have been winning awards year after year, we are pleased to help the local economy here.
---
Earth Rider
Superior, WI
CRAFTED FROM LAKE SUPERIOR WATER & THE FINEST INGREDIENTS
Earth Rider beers are crafted by decorated brewers with cold, clear Lake Superior water and premium, hand-selected ingredients. We brew at the head of the Great Lakes on the Duluth-Superior Harbor for the Twin Ports and South & North Shores of Lake Superior.
---
Blake's Hard Cider
Armada, MI
WE ARE NOT JUST A ONE-TRICK PONY LIKE SOME OTHER CIDER BRANDS
Our mission is to continue pushing the boundaries of Hard Cider, using only the best ingredients.
---
Toppling Goliath Brewery
Decorah, IA
Toppling Goliath Brewing Company started in May of 2009 with Clark and Barb Lewey after months of dangerous experimental home brewing projects that claimed the Lewey's garage.  As the recipes gained favor with family and friends, they decided to build a small nano-brewery "on the hill" in Decorah, Iowa.
Brewing 3 times a day, for almost 2 years on a ½-barrel nano-system, led to a demand that could not be kept up with.  When a 10-barrel system lost its home in Washington State, it relocated to NE Iowa and became the workhorse of our brewery.  Soon, it too was incapable of keeping up with local demand.
Today, brewing on a new high-quality, 4-vessel, 30-barrel system; and packaging on a new state of the art filling line, the demand still outpaces supply, but not our eagerness!  Our brews are distributed throughout NE and central Iowa, and SW Wisconsin.
---
Cold Iron Brewing
Ironwood, MI
Born from the ashes of mine, log, and rail - Cold Iron Brewing strives to bring you fine craft beer. Located on the western border of the Upper Peninsula in Ironwood, Michigan, we are surrounded by world class recreation.  Our beer is craft brewed on-site in small batches for those who want to experience true north woods culture.  If you find yourself in Ironwood for biking, skiing, hiking or site-seeing, be sure to stop in for a refreshing glass of Cold Iron to satisfy your thirst. 
---
3 Sheeps Brewing
Sheboygan, WI
Somewhere in a corner of our brewery sits a very dusty case of beer — a case of beer that served as the seed that would blossom into 3 Sheeps Brewing Co. The story starts in 1926, when our founder Grant Pauly's great-grandparents purchased a failing brewery, renamed it Kingsbury Breweries and took it nationwide. Grant never walked those floors, but his father did, and the stories Grant grew up hearing would be the initial spark in a lifelong passion for beer. Fast-forward many years later when a home brew kit, a birthday gift from Grant's wife, would start a hobby, which turned into a passion, which turned into a dream: to open his own brewery.
---
Bent Brewstillery
Roseville, MN
There are lots of competitors in this industry, but we know our customers are primarily attracted to a beer's flavor and quality. Secondarily, customers are attracted to a brand due to locality and brand image. Our image is young, hip, and sexy, yet mature and respectful: traditional German ideology balanced with modern, contemporary American.
We take everyday style guidelines and "bend" them into a new flavor or style completely, a market differentiator that will set this brewery apart from the competition. All of our beers will be unique, and that uniqueness will attract those with the adventurous spirit the brewery is targeting. But we don't stop there.
Brewing is cool; distilling is sexy.
---
Moose Lake Brewing Company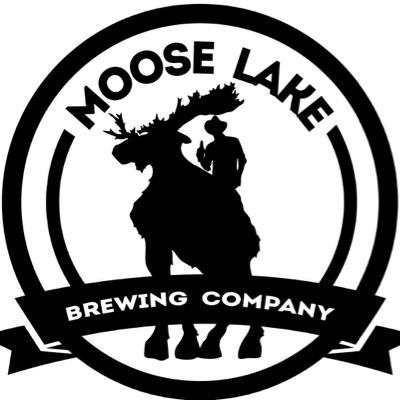 Moose Lake, MN
Standing right along side of Moosehead Lake, our taproom is easily accessible by car, bike, ATV, or walking. We have many beers on tap, including Blonde, IPA, EPA, Stout, which are our 4 flagship beers and a rotating stock which you can see a picture of below. Take home a Crowler 7 days a week!
---
Bell's Brewery
Kalamazoo, MI
Our journey began with a 15-gallon soup kettle, a quest for better beer and countless batches of homebrew. The passion and personality that began Bell's continues today through our breweries and Eccentric Café. We continue to grow and evolve, dedicated to our mission; to be fiercely independent, 100% family owned, deeply rooted to our community, committed to the environment and brewers of inspired beer.
---
Ursa Minor Brewing
Duluth, MN
Follow the North Star to this Duluth inspired taproom. Ursa Minor Brewing is small 5 BBL brewery built to serve the taproom with a large selection of rotating craft beer. Feel at home and be welcomed with handcrafted beers and artisan wood fire pizzas made to bring people together. The taproom is designed to be a great place to kick back, relax, and enjoy friends, familiar faces, and make meaningful connections.
Small batch craft beer in our taproom with wood-fired pizza, a year-round pet-friendly patio, live music every weekend & Wednesday night group bike rides.
---
Hoops Brewing
Duluth, MN
The Hoops Brewing Company was established in 2015 by owner Dave Hoops. After 25 years as a ground-breaking craft brewer in 3 states, Hoops knew it was time to realize his dream: Hoops Brewing in Duluth, MN. Finding the right space was a critical key to achieving this, and the stars aligned with a chance meeting with the owners of the historic Marshall Wells Building, built in 1889, at 325 S Lake Avenue in Duluth's Canal Park. The owners were looking for a local business to take over the large 10,000 square foot space. It was a perfect fit for Hoops' vision, not only for the brewery and beer hall but also the location very near the beloved Lake Superior – for its beauty and for its pristine water for the beer.
---
Central Waters Brewing Co.
Amherst, WI
In 1996, two friends, Mike McElwain and Jerome Ebel, bought an old brick building on Highway 10 in Junction City, Wisconsin. The building, built around 1920, was originally a Model-A Ford dealership. Subsequently, the building housed a barbershop, followed by a liquidator of second-hand goods, before being vacated in 1988. Mike and Jerome purchased the building in 1996, and spent the next two years thoroughly cleaning and restoring it. When the facility was ready for its first beer production, the friends put together the funds to purchase some used dairy equipment. This equipment was retrofitted to ultimately become the brewery's first brew house. Months later, Central Waters Brewery came to be.
Currently, Central Waters Brewing Company services over 200 retail locations in Central Wisconsin, and has expanded its product line to include 18 beer styles. Moving from Junction City to a new facility in Amherst, Wisconsin in January of 2007, Central Waters can better support the growing demand. CWBC continues to build on the solid reputation of producing the finest quality beers in Central Wisconsin.
---
Blacklist Artisan Ales
Duluth, MN
Brewing in Belgium didn't always make you very popular. Sure, these days Belgian beer is a national treasure, but to many pre-atomic-era-light-lager-slinging types you were high on the "No Bueno" list. Turns out, large-scale, water-replacement factories don't like all the "cooties" Belgian breweries are famous for. The result of which, was your name on a list… a list of a certain color. #BlacklistForLife
---
Beaver Island Brewing Co.
St. Cloud, MN
Like all good things, Beaver Island Brewing Company was conceived over several pints after a night of homebrewing. Co-Founders Nick Barth and Matt Studer shared a passion for local beer, and believe the best beers are the ones that everyone can relate to. Solid. Well-crafted. With a thoughtful twist. Beers that you don't have to guess what is in your glass, but you'll sure as hell want to figure it out. And then share one with a friend.
---
Hop and Barrel Brewing 
Hudson, WI
Hop and Barrel Brewing Co is a small brewery with big plans for craft beer. Our brewery and tap room is located in the heart of downtown Hudson, Wisconsin.
Our taproom in Hudson is just two blocks from the pier. Here in this beautiful river town, our brewers craft delicious stouts, refreshing IPAs, and other mouth-watering brews. We are easily accessible by foot, bike, boat, or car (we have private parking!), and we look forward to having you join us for a sip in the taproom or on our patio weather permitting. With sixteen taps available, games such as foosball, skeeball, duck claw, and a dog friendly environment - we hope to have a little something for everyone!
---
Milwaukee Brewing Co.
Milwaukee, WI
Milwaukee Brewing Company was founded on principles of crafting and creating beers using the best local ingredients and suppliers in a sustainable, creative and innovative environment. Milwaukee Brewing Company started as Milwaukee Ale House, a brewpub with a custom 15bbl brewery. Founder Jim McCabe applied engineering experience and home brewing momentum to design a very functional and robust brewery, built by W.M. Sprinkman in Franksville Wisconsin. The first beer was produced in October, 1997 at a time when Milwaukee was a still a lager town. 
---
Duluth Cider
Duluth, MN
In July 2017 Valerie and Jake moved home to Duluth and began restoration on the 100-year-old building that would become the Duluth Cider taproom and production facility. At the same time they also started building a talented team of hard working Duluthians who are now the cidermakers and cider lovers that make Duluth Cider what it is today.
After 3 and a half years of planning, preparation and building, the couple celebrated with their team, friends, family and neighbors as they unlocked the taproom doors and poured the first drop of Duluth Cider in 2018.