3rd Street Brewhouse
Cold Spring, MN
3rd Street Brewing features the natural and creative assets of Cold Spring, MN and attracts adventurous visitors from far and wide to our area. We are part of the future, whilst remembering our heritage. Our new brewery is one of the most capable and modern facilities in existence and has the technological potential of brewing the widest range of the ever-expanding craft brewing style listings, alongside traditional renditions. The potential for expanding our footprint is enormous and we are open to experiment, yet yield the consistency that others will envy.
August Schell Brewery
New Ulm, MN
Schell's has been passed down through six generations. Brewmasters remain dedicated to German tradition, most training in the Fatherland. As of 2013, Schell's has crafted over 100 different varieties of German-inspired brews. They will keep making German Craft Beer until people stop enjoying beer. Which clearly won't be happening.
Canal Park Brewing
Duluth, MN
At Canal Park Brewery, we are inspired by the unruly spirit that occupies the North and South shore of Lake Superior. We brew beer and serve food to satisfy the adventurers who buzz up and down the fresh coast. Our goal is to build brew culture in our hometown of Duluth, MN and create curiosity in craft beer styles by brewing consistently epic batches.
Castle Danger Brewery
Two Harbors, MN
Castle Danger beers are all designed with a flavor profile in mind. We may start with a base style, but expand upon it to create something unique. There are hundreds of great beers that are true-to-style available in the beer market. We prefer to use traditional brewing practices to produce unique, flavorful beers. In our minds, this is the only way to approach brewing.
Lift Bridge Brewing
Stillwater, MN
Lift Bridge Brewing Company is a Minnesota-based craft brewery located in Stillwater, Minnesota. It is Minnesota's 7th largest Craft brewery, well known for its flagship beers Farm Girl Saison® and Hop Dish® IPA. Lift Bridge currently distributes in Minnesota, Wisconsin and North Dakota. In 2017 the brewery produced 19,000 barrels. 
Mankato Brewery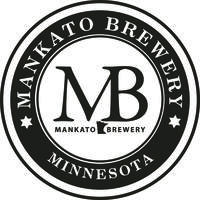 Mankato, MN
Mankato Brewery started producing beers in 2012, and is proud to revive the brewing tradition in the Key City. Mankato Brewery is the first production brewery in the community since 1967. Focused on creating authentic beers that reflect the heritage of the region and its people, the crew at Mankato Brewery invites you to try our beer and to Experience Local Flavor.
New Glarus
New Glarus, WI
The brewery is run by an enthusiastic couple, Daniel & Deb Carey, who have successfully combined business management and brewing professionalism. Our philosophy is based on individuality, cooperation and the employment of 100% natural ingredients to produce world-class, handcrafted beers for our friends in Wisconsin. Cheers!
Sand Creek Brewing Co.
Black River Falls, WI
It's no secret why our brewmaster has taken home the gold three times at the World Beer Cup. When you open one of our Sand Creek ales, you'll understand the painstaking care we put into each brew, into each batch, into each bottle, and into each draft. It's a quality you'll see in the color when you hold your glass up to the light and breathe in the aroma of the finest hops and malted grain.
Sprecher Brewery
Milwaukee, WI
Sprecher Brewing Co. was founded in 1985 by RANDAL SPRECHER, formerly a brewing supervisor at Pabst Brewing Company, Milwaukee, Wisconsin. From 1985 to 1994, the brewery was located at 730 W. Oregon Street in Milwaukee's Walker's Point area. 
Quite a difference when you consider a barrel is equivalent to 31 gallons. In that respect, the smaller Micro-Breweries such as Sprecher can focus more on its specialty "Craft Beers" with an eye on the highest quality and tradition of European style brewing.
At the Sprecher Brewing Co. we are proud to participate in Milwaukee's great brewing tradition and we're grateful for the opportunity to present our best to you.
White Winter Winery
Iron River, WI
White Winter Winery has been creating hand crafted meads for over twenty years here in Iron River. Bayfield County, Wisconsin is famous for its fruits that thrive on the unique climate created by Lake Superior. We even have an Apple Festival to celebrate the end of our growing season.  Locally grown blueberries, cherries, strawberries, blackberries, pears and, of course, many varieties of apples are what make our meads so special. White Winter Winery prides itself on not only crafting meads that have been winning awards year after year, we are pleased to help the local economy here.
Blake's Hard Cider
Armada, MI
WE ARE NOT JUST A ONE-TRICK PONY LIKE SOME OTHER CIDER BRANDS
Our mission is to continue pushing the boundaries of Hard Cider, using only the best ingredients.
Fytenburg / St. Croix Brewery
St. Paul, MN
Located in the former horse stables of the Stahlmann and Jacob Schmidt Breweries, our little brewery specializes in handcrafted ales and lagers in the time-honored tradition of small European brewers. Our first offering is this Grand Cru. It is extra special to our family. Tod first brewed it to be served at our wedding in 1989. We know that it will be special to you as well.
Indeed Brewing Company
Minneapolis, MN
Nestled alongside the train tracks in the heart of the Northeast Minneapolis Arts District, Indeed is a full-scale production brewery led by Head Brewer Josh Bischoff, with an artfully eclectic line-up of distinctive flagship beers, well-loved seasonal releases, and adventurous specialty brews. Its diverse offerings are anchored by its flagship Day Tripper Pale Ale, and rounded out by the "brewer's choice" Derailed Series of experimental brews, and the Wooden Soul series of wild, sour, and barrel-aged beer.
Leinenkugels
Chippewa Falls, WI
In May 1867, the Leinenkugel family brewery was founded in Chippewa Falls, Wisconsin by Jacob Leinenkugel. He was a family man driven by an iron work ethic, and he knew that his German family heritage would play an integral part of his brewery's success. Today, the sixth generation of Leinenkugels continues to brew some of the same family-inspired recipes that Jacob poured his heart and soul into. Over the years, our family has grown and so has our brewery, but our history and heritage remain at the forefront. 
Surly Brewing Co.
Minneapolis, MN
The beer is what matters most, above everything else.
Our philosophy? Make great beer. Have fun. Give a Damn about your community. Be independent. Don't be a dick. Really, our philosophy is better poured than spoken or written. So, go find Surly beer and get all philosophical.
Surly's Story: Omar, an obsessed homebrewer is looking through a homebrew catalog, sees a three-barrel brewing system and decides he wants to be in the business of beer. He proposes the idea of converting the family abrasives business to the owners (his parents), Nick and Dorit Ansari, and his wife Becca, and they all say 'GO FOR IT!' Omar starts learning about the brewery business, forms the plan, and hires accomplished local brewer, Todd Haug, to join him in converting an abrasives factory into a brewery.
Cold Iron Brewing
Ironwood, MI
Born from the ashes of mine, log, and rail - Cold Iron Brewing strives to bring you fine craft beer. Located on the western border of the Upper Peninsula in Ironwood, Michigan, we are surrounded by world class recreation.  Our beer is craft brewed on-site in small batches for those who want to experience true north woods culture.  If you find yourself in Ironwood for biking, skiing, hiking or site-seeing, be sure to stop in for a refreshing glass of Cold Iron to satisfy your thirst. 
Bent Brewstillery
Roseville, MN
There are lots of competitors in this industry, but we know our customers are primarily attracted to a beer's flavor and quality. Secondarily, customers are attracted to a brand due to locality and brand image. Our image is young, hip, and sexy, yet mature and respectful: traditional German ideology balanced with modern, contemporary American.
We take everyday style guidelines and "bend" them into a new flavor or style completely, a market differentiator that will set this brewery apart from the competition. All of our beers will be unique, and that uniqueness will attract those with the adventurous spirit the brewery is targeting. But we don't stop there.
Brewing is cool; distilling is sexy.
3 Sheeps Brewing
Sheboygan, WI
Somewhere in a corner of our brewery sits a very dusty case of beer — a case of beer that served as the seed that would blossom into 3 Sheeps Brewing Co. The story starts in 1926, when our founder Grant Pauly's great-grandparents purchased a failing brewery, renamed it Kingsbury Breweries and took it nationwide. Grant never walked those floors, but his father did, and the stories Grant grew up hearing would be the initial spark in a lifelong passion for beer. Fast-forward many years later when a home brew kit, a birthday gift from Grant's wife, would start a hobby, which turned into a passion, which turned into a dream: to open his own brewery.
Bent Paddle
Duluth, MN
Bent Paddle Brewing Co.® is a 30-barrel production craft brewery and taproom located in the beautiful Great Lakes port town of Duluth, Minnesota. The brewers of Bent Paddle Brewing Co.® use the amazing water of Lake Superior to brew the freshest and most dependable craft beer possible. Lake Superior is 10% of the worlds fresh water and 100% of our beer is made with that water. It is incredibly soft and mimics the water of Pilsen, Czech Republic, the birthplace of Pilseners. Our flagship beers, as well as specialty seasonal offerings, are available in varied keg sizes as well as 12 oz. cans at bars, liquor stores, restaurants and event facilities throughout Minnesota and beyond, as well as by the glass or 64oz. growler to go in our on-site taproom.
Capital Brewing
Madison, WI
Capital Brewery brewed their first batch of beer, a pilsner, in the spring of 1986 and was founded to brew traditional German style lager beer in America. It has branched out to include American style ales, barrel aged beers, and several distinct IPA's.
Capital is committed to sustainability and installed solar electric panels in April of 2014. Spent grain is provided to feed cattle raised by an area farmer. The Capital Brewery Bike Club was formed in 2009 and now over 100 riders meet regularly at the Brewery every Tuesday and Thursday when the weather is pleasant.
Lake Superior Brewing Co.
Duluth, MN
Oldest Microbrewery in Minnesota, Lake Superior Brewing Co. is the most award winning craft beer producer in the region. Stop in for a pint or growler - ask for us in your liquor store or favorite bar! 
We are widely distributed across Minnesota & Wisconsin. Contact us if you can't find us on tap or shelf- we are here to help you "take home the lake".
Special Ale, Kayak Kölsch, Sir Duluth Oatmeal Stout and DeepWater Black IPA as well as our seasonals!
O'so Brewing
Plover, WI
We started in 2007 and have been growing ever since. We dedicate our livelihoods to creating wild and delicious beers that Wisconsin has never seen. Almost everything we use in our beers, from the malt to the hops, is Wisconsin-grown, and we're O'so proud of it.
South Shore Brewery
Ashland, WI
Whether you're 21 or 62, you want a great beer and because we make the better beer, our friends come in all ages, shapes, and cultures. ​So gather your friends, have a few South Shore brews and relax. We're the right choice every time.
We've all been there, you find a new brewery with the variety of beer you're totally diggin' these days. The packaging is cool, the price is right. But that beer is a bust and you're bummed out. No worries! With our South Shore beer in hand, you're the friend who brings your buddies back to better beer.
​You're welcome.
Karben4 Brewing
Madison, WI
Karben4 commenced operations and opened for business as a startup brewpub on the eastside of Madison in December 2012. Initially our beer was only available on draft out of our taproom as we worked to bring our flagship beers online and introduce ourselves to the community.
Our vision has always involved becoming a full scale production brewery but we felt that it was necessary to start small and assume organic growth producing all of the beer ourselves, out of our own facility, in an effort to bring consumers an authentic and original product.
Lagunitas Brewing Company

Petaluma, CA
FINE ALES FROM YEAR-ROUNDERS TO ONEHITTERS, AND BEYOND…
The Lagunitas Brewing Company is a brewery founded in 1993 in Lagunitas, California. We're known for iconoclastic interpretations of traditional beer styles, and irreverent descriptive text and stories on its packaging.
Summit Brewing Company
St. Paul, MN
Way back in 1986, before craft brewing was even cool, Summit Brewing Company Founder and President Mark Stutrud set out in St. Paul, Minnesota, to make craft beers inspired by old-world brewing traditions and ingredients. Over 30 years have passed since he first brewed our flagship Summit Extra Pale Ale, and it's safe to say he freaking nailed it.
Today, Summit Brewing continues to infuse traditional recipes with modern ingredients from around the world, crafting high-quality and consistent craft beer out of respect for the hardworking folks who enjoy our beer.
And because we're independently owned and operated, we get to make craft beer our way. That means relying on natural carbonation, protecting the foam, and celebrating the true dance between malts, hops, water, and yeast. It means protecting the environment, supporting the community and the arts, being kind to animals, and always having one more beer with our friends and family even if we're already late for rotary club. It means drinking our beer fresh and cold, because warm storage turns good beer to shit. And it means never settling for "good enough," always pulling the goalie when we've got a chance to win, swinging for the fences, and never, ever forgetting where we come from. Grain country represent.
Alaskan Brewing Company
Juneau, AK
Alaska has a rich history of brewing. From the explorers of the 1700s through the Gold Rush, many a thirsty Alaskan has been able to enjoy locally made beers.
In 1986, 28-year-olds Marcy and Geoff Larson reignited that tradition when they opened the Alaskan Brewing Company, the 67th independent brewery in the country and the first brewery in Juneau since Prohibition. Alaskan beers reflect many of the same characteristics of beers that were brewed here during the gold rush era. From the historically based Alaskan Amber recipe to alder-smoked malts and Sitka spruce tips, Alaskan beers reflect Juneau's local brewing history and innovation.
Moose Lake Brewing Company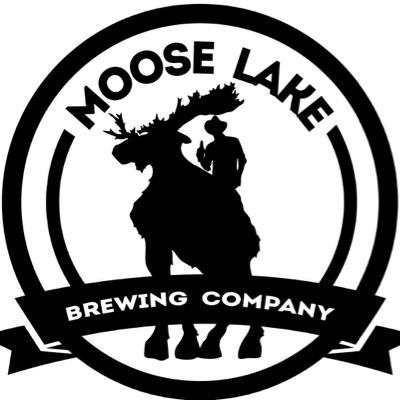 Moose Lake, MN
Standing right along side of Moosehead Lake, our taproom is easily accessible by car, bike, ATV, or walking. We have many beers on tap, including Blonde, IPA, EPA, Stout, which are our 4 flagship beers and a rotating stock which you can see a picture of below. Take home a Crowler 7 days a week!
Une Annee Brewery
Niles, IL
CHICAGO BEER, BELGIAN INSPIRED
A Chicago area brewery focused on making great beer with an emphasis on Belgian and French styles.
Odd Side Ales
Grand Haven, MI
Our mission is to serve unique, hand crafted beers with focus on flavor, quality, and pushing the boundaries of creativity.
Located in the historic Story & Clark piano factory, we have 27 taps of our freshest craft brews and few hard ciders. Hungry? Enjoy a full menu of delicious food that you order right from your bartender and it will be served to your table or spot at the bar! Carry-in or deliveries are always  welcome as well.
Hinterland Brewery
Green Bay, WI
What's a Hinterland? Well, to Wiki and the educated world "Hinterland" means: the land beyond the known port city, the unexplored rural country or a person's vast knowledge that is unlimited by parochialism and short sightedness.
To us it means: Stop wasting your life drinking the same corporately-diluted beer and challenge your palate to a brew that has a rich heritage, a bold passion and a story that will make you way more exciting to others. The same philosophy lives in our kitchen where we push ourselves to experiment with interesting combinations of perfectly paired flavors– each one designed to inspire our guests.
Earth Rider
Superior, WI
CRAFTED FROM LAKE SUPERIOR WATER & THE FINEST INGREDIENTS
Earth Rider beers are crafted by decorated brewers with cold, clear Lake Superior water and premium, hand-selected ingredients. We brew at the head of the Great Lakes on the Duluth-Superior Harbor for the Twin Ports and South & North Shores of Lake Superior.
Toppling Goliath Brewery
Decorah, IA
Toppling Goliath Brewing Company started in May of 2009 with Clark and Barb Lewey after months of dangerous experimental home brewing projects that claimed the Lewey's garage.  As the recipes gained favor with family and friends, they decided to build a small nano-brewery "on the hill" in Decorah, Iowa.
Brewing 3 times a day, for almost 2 years on a ½-barrel nano-system, led to a demand that could not be kept up with.  When a 10-barrel system lost its home in Washington State, it relocated to NE Iowa and became the workhorse of our brewery.  Soon, it too was incapable of keeping up with local demand.
Today, brewing on a new high-quality, 4-vessel, 30-barrel system; and packaging on a new state of the art filling line, the demand still outpaces supply, but not our eagerness!  Our brews are distributed throughout NE and central Iowa, and SW Wisconsin.
A pleasantly quenching California Common lager, refreshingly clean hop forward ales, bold double IPA's, barrel and wood aged beers and attention-getting imperial stouts have become the foundation of our quest to make big beers In small batches.